! (C) Copyright Harrowden IT Ltd 2009 !>
22-10-08 Fab Fridays and Kidz Club
Ashbank Hotel winter menu offer and Kids Club day

* Fab Fridays, every Friday throughout Oct & Nov, see poster attached for full details.

* Kidz club - every Wednesday from 15th October throughout the winter.

The kids can come in and play games, watch dvd's, play cd's or just sit
and chat with friends. Weekly from 6.30pm till 8.30pm.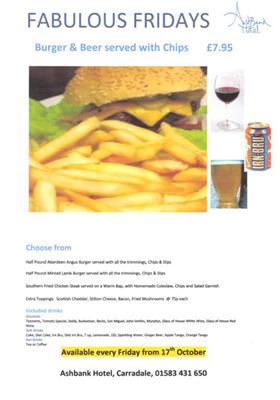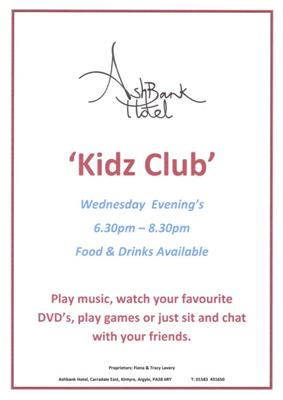 ---
Click HERE to comment to this blog entry.
---
(C)Copyright The Carradale Goat 2019
---
<! (C) Copyright Harrowden IT Ltd 2009 !>