! (C) Copyright Harrowden IT Ltd 2009 !>
03-02-10 Community Council Meeting
Thursday night in the Village Hall- See Agenda. Minutes added.

Minutes of Dec 2009 meeting presented tonight and proposed as a true record.

The EKCC councillors membership now stands at 7 with Tom Adams being the only applicant in the by election.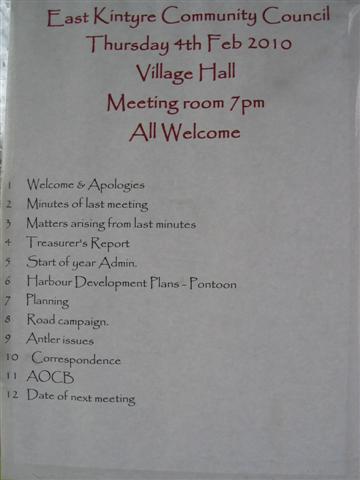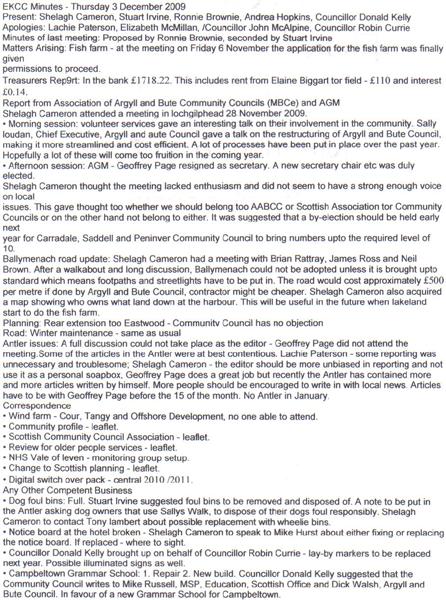 .

---
Click HERE to comment to this blog entry.
---
(C)Copyright The Carradale Goat 2019
---
<! (C) Copyright Harrowden IT Ltd 2009 !>