! (C) Copyright The Carradale Goat 2019 !>
Photos of the Carradale fleet and of some skippers/crewmen past and present.
If you have any old photos or videos that you have lying around they would be most welcome.
They can be scanned or copied and returned to you.I shall be adding pics to this gallery soon.

---

All photos remain the copyright of the Carradale Goat and their respective owners.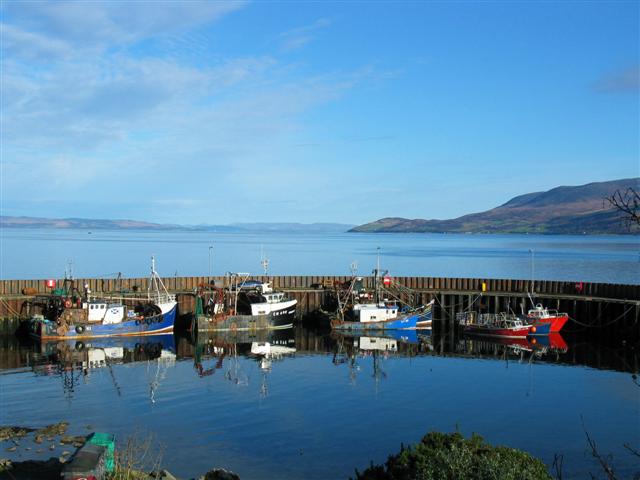 Carradale Harbour as at 8th November 2009.
The days of when the harbour had three tiers of five or six boats have now gone
but life carries on with the few trawlers and creelers that still exist.J Durnan.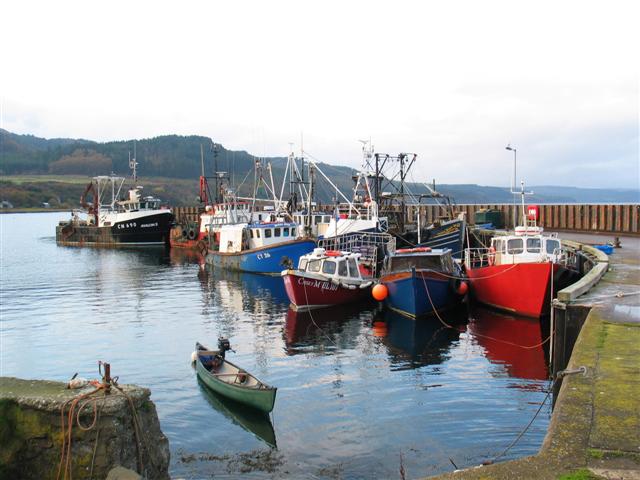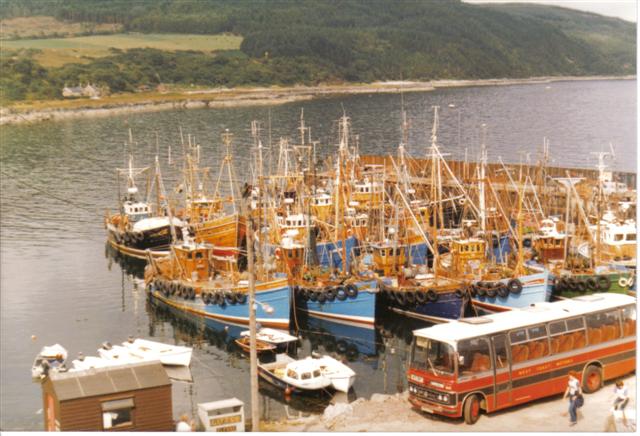 Carradale's fishing fleet the 1980's.Photo courtesy of Lachie Paterson.
No more pictures...
Unless stated to the contrary original photographs are (C) Copyright The Carradale Goat/ Johnny Durnan 2019

Postcards and other submissions remain the copyright of their owners.
<! (C) Copyright The Carradale Goat 2019 !>